Traditional jobs in the Philippines have evolved and shifted to digital operations in light of quarantine restrictions imposed to curb the spread of the coronavirus disease 2019 (COVID-19) pandemic, professional network portal LinkedIn reported Wednesday.
LinkedIn saw growth in digital lending, education, and health technology services in 2020, as it said workers in such sectors and beyond need to have mastered the basics of technology — communication tools, social media platforms, and basic office software —to find more opportunities.
Below is a list of industries that have seen the highest year-on-year growth rates in hiring based on data collected by LinkedIn from April to October 2020 compared with the same period the previous year: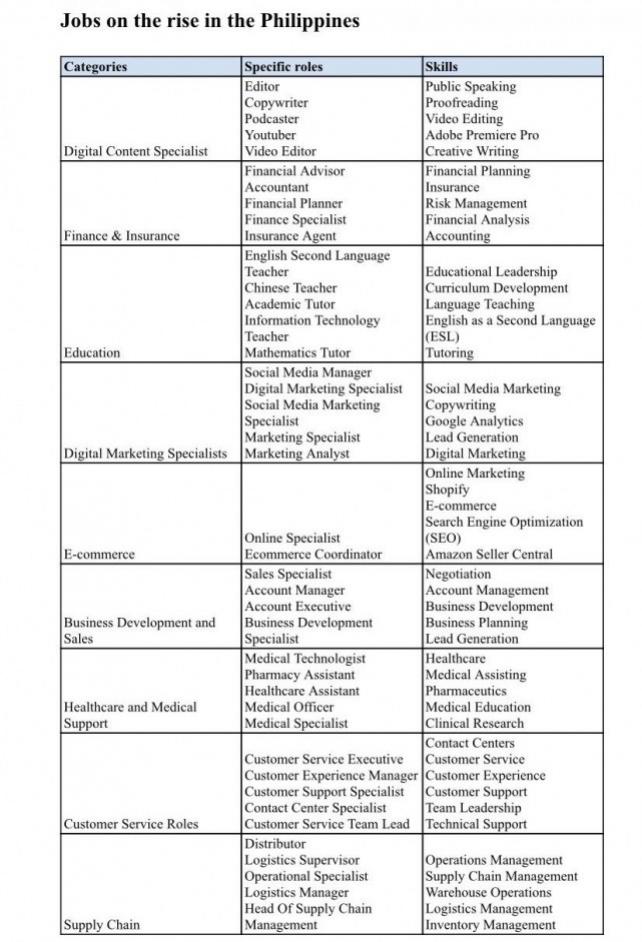 "This list of jobs on the rise demonstrates that there are still opportunities for job seekers with a range of skills and experience," Frank Koo, head of Asia, Talent and Learning Solutions, said in an emailed statement.
"By adopting a lifelong learning mindset, and being open to picking up new skills through various courses — for example, courses on digital skills or soft skills — workers can prepare themselves to take up these emerging roles," he added.
Latest data available from the Philippine Statistics Authority (PSA) showed that there were 3.8 million jobless Filipinos in October, an improvement from the 7.2 million reported in April, as the economy slowly reopened after businesses were gradually allowed to resume operations amid the COVID-19 pandemic.
Just last week, National Statistician Claire Dennis Mapa said the PSA is scheduled to release monthly reports on employment data starting this year.—AOL, GMA News